Auto & Car Insurance, Homeowners & Renters Insurance, and Commercial & Small Business InsuranceIn Flint, Saginaw, Midland, Bay City, Frankenmuth, MI, and the Surrounding Areas

Welcome to
R.A. Monk Insurance Agency
R. A. Monk Insurance Agency, Inc. has been proud to be a full-service agency offering insurance in Michigan since 1967.
We build valuable relationships with our clients, enabling you to protect your business, home, and personal belongings. We prioritize everyone who seeks our services and look forward to adding you to our ever-growing list of satisfied clients.
Learn More

Homeowners Insurance
Michigan may not require you to have homeowners' insurance, but if you've financed your home purchase, your lender might. Even if you own your home outright, getting home insurance coverage should be one of your top priorities as a property owner.
R. A. Monk Insurance also offers affordable renters' insurance. If you rent your home, your landlord probably requires you to have comprehensive coverage.
Learn More
Auto Insurance
If you drive a vehicle in Michigan, the state requires you to have auto insurance. Whether you choose collision coverage or comprehensive coverage (which covers a wider range of damages), look to R. A. Monk's insurance experts for advice and a free quote.
Learn More


Commercial & Business Insurance
One of your immediate concerns as a business owner should be to get commercial insurance coverage. The umbrella of business insurance covers various services, including workers' compensation insurance, professional liability insurance, and business interruption insurance.
R. A. Monk Insurance Agency offers a full suite of business and commercial insurance options across the state of Michigan, allowing business owners to operate safely and securely with all the necessary insurance coverage.
Learn More
Small Business Insurance
Small business owners deal with many hardships; insurance shouldn't be one of them. That's why R. A. Monk Insurance provides custom, affordable coverage to small business owners across mid-Michigan.
Small business insurance usually encompasses three types of coverage:
General liability insurance protects your small business if a third party sues it.
Business property insurance covers damages to your building for any covered reason.
Business interruption insurance helps cover employee payroll and other expenses if your business needs to close temporarily.
Learn More


Individual Life Insurance
R. A. Monk Insurance offers term life insurance, whole life insurance, and universal life insurance to clients across mid-Michigan. Because there are so many options to choose from when selecting a life insurance policy, you should consult with one of our life insurance experts before you do.
Whether you're looking for a single insurance policy or a bundle, talk to R. A. Monk Insurance Agency for all your insurance needs. Get your free quote today!
Learn More
We proudly provide the following types of Insurance
In Frankenmuth, Flint, Saginaw, Bay City, Midland, MI, and the surrounding areas
Personal Insurance
Auto Insurance
Homeowners Insurance
Individual Life Insurance
Motorcycle Insurance
Boat & Watercraft
Flood Insurance
Renters Insurance
Condo / Townhome Insurance
Individual Annuities
Personal Umbrella
Pet Insurance
Landlord Insurance
Business Insurance
Business Owners Policy (BOP)
General Liability
Commercial Auto
Workers Compensation
Small Business Insurance
Professional Liability Insurance
Bonds
Commercial Property
Commercial Umbrella
Apartment Building Owners
Builders Risk Insurance
Farm & Ranch Umbrella
Companies We Represent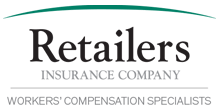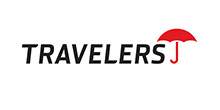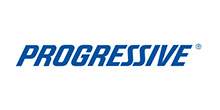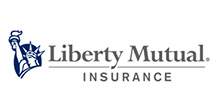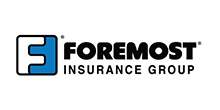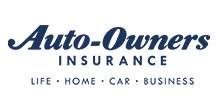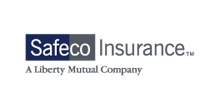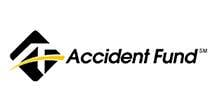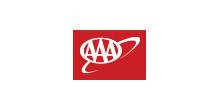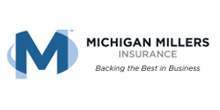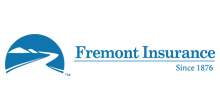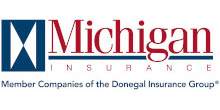 Customer Reviews
Chris is awesome at what she does and very kind as well, always helped me out and always had answers to questions that I have

Great place, awesome staff very professional, positive atmosphere, great customer service, couldn't say enough good about the Frankenmuth location...I've been a customer for several years!!

We were on vacation and we realized that we didn't have our Proof of Insurance with us. We made one phone call to Ryan at the office, and he had a copy sent to us within minutes! Thank you Ryan for your awesome service!

These folks have been handling my insurance needs for many years and I have never been disappointed! Extremely responsive and knowledgeable. I'm moving to another state and Ryan even offered to look over any new policies. Just all around great business and honest owners.

Chris from RA Monk is the best agent around. She always takes great care of her customers.

Been very happy with them

Chris and Angel of Monk Insurance Agency are the most responsive and competent insurance agency representatives I personally have ever worked with. Yes, they get me great rates on auto insurance. But more importantly they get me the insurance I need super fast. I have shopped other places for insurance. ...

Angel is very nice and friendly to everyone. She makes everyone that comes to the office feel welcome. She is knowledgeable on all aspects of insurance and very helpful.

Chris is the best! We went through her for both our home and auto insurance and she blew everyone else's prices completely out of the water. In less than a half hour I had new auto insurance set up that saved us over $160 a month. She is easy to ...

Great employees, always helpful. Always looking out for there customers

Angel in the Bridgeport office is my insurance agent. She is the best. I can call her anytime and she is always so helpful. I have given her name out to all my friends and they all have switched. I asked her to look into my mom's insurance and she ...

Ryan is always right there, friendly, Professional and quick to do whatever we need.