Homeowners Insurance, House Insurance, and Renters Insurance In Saginaw, Midland, Flint, Bay City, Frankenmuth, MI, and the Surrounding Areas
Buying a home is one of the biggest financial decisions most of our clients will ever make. Therefore, it behooves you to protect that investment by getting homeowners' insurance through R. A. Monk Insurance Agency. The state of Michigan may not require you to have home insurance coverage, but your mortgage lender probably will. That's why we've been offering homeowners' and renters' insurance to satisfied clients throughout mid-Michigan since 1967.
Having a comprehensive home insurance policy protects your home and personal belongings in the event of:
Water damage from broken plumbing
Wind or hail damage
Fire, Theft, and Lightning
Damage to your personal property from a covered claim
Condo and Townhouse Insurance
People who own condominiums or townhouses have special considerations when buying insurance. Most townhouses and condos are part of a homeowners' association, which may have a Master Condo Policy covering the building's common areas. These policies don't extend to the inside of your unit, so it's important to have your own coverage as well.
R.A. Monk will help review your HOA's insurance policies and customize your townhouse insurance coverage to your needs. Our policies cover your property, personal liability, and damage to your home if the worst happens.
Request A Quote
Renters Insurance
People who rent their homes still need insurance coverage. It's common for landlords to require their tenants to have renters' insurance coverage for the duration of their lease.
Renters' insurance focuses on your personal belongings. It can cover damage to clothing, electronics, and furniture while helping pay for temporary living expenses if your home becomes unlivable. Renters' insurance also reduces your personal liability if someone is injured in your home and sues you for it.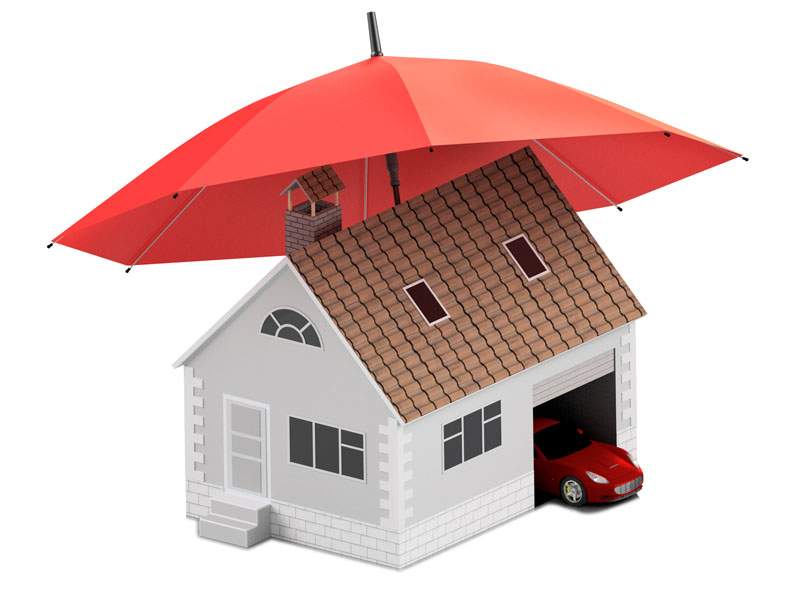 Supplemental Umbrella Policies for House & Home Insurance Clients
Umbrella insurance provides a layer of coverage beyond what your homeowners' insurance policy already covers. If your homeowners insurance protects you up to a certain point, your umbrella coverage will kick in after you reach your coverage limits to make up for the difference.
Umbrella insurance is a separate policy from homeowners' and renters' insurance, but it can be a lifesaver if you ever need that extra layer of protection in a pinch.
Request A Free Quote today!
R.A. Monk Insurance Agency proudly provides house insurance to homeowners and renters across mid-Michigan, including Flint, Frankenmuth, Midland, Bay City, and Saginaw. Request your free quote today or give our insurance experts a call! We're always glad to work with you to make sure you have all the insurance coverage you need.
Options include:
Homes
Rental property
Townhomes
Apartments
Condos
Mobile Homes
Vacant Homes
Homes under construction
Fire Policies
Umbrella
Flood
Earthquake
Jewelry, artwork, etc
Multi-Policy Discounts are available